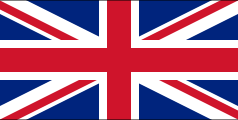 Demenz gilt als eine der größten sozialen und gesundheitspolitischen Herausforderungen des 21. Jahrhunderts. 50 Millionen Menschen weltweit leben mit der Erkrankung, in Bayern sind es 240.000. Für Betroffene und ihre Angehörigen ist eine Demenz mit zahlreichen Ängsten und Belastungen verbunden. Umso wichtiger sind Unterstützung, Teilhabe und Austausch. Die Digitalisierung bietet ganz neue Möglichkeiten, um Menschen mit Demenz und pflegende Angehörige zu unterstützen – niedrigschwellig und flexibel. Das Digitale Demenzregister Bayern, kurz digiDEM Bayern, entwickelt ein Online-Portal mit digitalen Lösungen für Menschen mit Demenz, pflegende Angehörige, interessierte Bürger*innen und ehrenamtliche Helfer*innen. Dafür starten wir einen Open Innovation Wettbewerb! Gesucht werden digitale Lösungen, die diesen Personengruppen im Alltag helfen und ihre Lebensqualität verbessern.
Welche Vorteile erwarten die Teilnehmenden des Open Innovation Wettbewerbs?
Für den 1. Platz wird ein Preisgeld von 5.000 Euro vergeben. Der Zweitplatzierte erhält 3.000 Euro, für den 3. Platz gibt es 2.000 Euro. Darüber hinaus erhalten die bestplatzierten Teilnehmenden einen Kooperationsvertrag für einen Zeitraum von drei Jahren, währenddessen die digitale Lösung auf dem Online-Portal digidem-bayern.de bereit gestellt wird. Außerdem gibt es eine kostenlose Mitgliedschaft im Medical Valley EMN e.V. über diese Zeitdauer.
Kriterien für die Einreichung:
Die digitale Lösung, mit der sich Teilnehmende bewerben, muss einem der folgenden Ziele entsprechen:
Verbesserung der Versorgung von Menschen mit Demenz
Entlastung der pflegenden Angehörigen von Menschen mit Demenz fördern
Ermöglichung der Teilhabe von Menschen mit Demenz und deren pflegenden Angehörigen
Unterstützung der Ehrenamtlichen bei der Arbeit mit Menschen mit Demenz
Motivation von Bürgerinnen und Bürgern zum ehrenamtlichen Engagement für Menschen mit Demenz
Wissen an interessierte Bürger vermitteln
Folgende weitere Voraussetzungen müssen erfüllt sein:
Bereits einsatzfähige Lösung
Hohe Benutzerfreundlichkeit
Barrierefreier Zugang
Einhaltung der Datenschutzbestimmungen und der Datenschutzerklärung
Anbieter können sich ab dem 24. September 2020 bewerben. Bewerbungsfrist: 15. November 2020.
Beiträge, die nach Ablauf der Einreichungsfrist eingehen, werden nicht berücksichtigt. Die siegreichen Konzepte werden innerhalb von sechs Wochen nach Ablauf der Frist ernannt.
Das Projekt digiDEM Bayern
Ziel des Versorgungsprojekts digiDEM Bayern ist es, die Situation von Menschen mit Demenz und pflegenden Angehörigen in Bayern nachhaltig zu verbessern. Im Zentrum stehen digitale Angebote. Zum einen stellt digiDEM Bayern digitale Angebote für Menschen mit Demenz sowie für pflegende Angehörige, ehrenamtliche Helfer*innen und interessierte Bürger*innen bereit. Zum anderen wird ein bayernweites Demenzregister aufgebaut, um den Langzeitverlauf der Erkrankung besser zu verstehen. Dazu werden bayernweit Daten zur Versorgung von Menschen mit Demenz sowie zur Situation pflegender Angehöriger erhoben.
DigiDEM Bayern bildet einen Verbund bestehend aus der Friedrich-Alexander-Universität Erlangen-Nürnberg, vertreten durch das Interdisziplinäre Zentrum für Health Technology Assessment und Public Health und den Lehrstuhl für Medizinische Informatik, dem Universitätsklinikum Erlangen, vertreten durch das Zentrum für Medizinische Versorgungsforschung, und dem Innovationscluster Medical Valley Europäische Metropolregion Nürnberg.
digiDEM Bayern wird vom Bayerischen Staatsministerium für Gesundheit und Pflege gefördert und ist Teil der Bayerischen Demenzstrategie.
---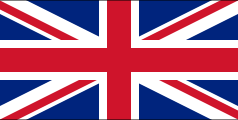 Open Innovation Contest: Support, Participation, Exchange – Digital services for dementia
Dementia is considered one of the biggest social and health policy challenges of the 21st century. Currently, there are 50 million people living with dementia worldwide, with 240,000 people with dementia living in Bavaria. For people with dementia and their families, dementia is associated with numerous fears and burdens. In order to provide support, participation and exchange for people with dementia and their caregivers, digitalization offers completely new opportunities that can be used flexibly and with low thresholds. The Digital Dementia Register Bavaria, digiDEM Bavaria, is therefore developing an online platform with digital solutions for people with dementia, caring relatives, interested citizens and volunteers. For this purpose, we are launching an Open Innovation Contest! We are looking for digital solutions that will help these groups of people in their everyday life and will improve their quality of life.
What are the benefits for the participants of the Open Innovation Contest?
A prize money of 5,000 euros will be awarded for 1st place. The second place winner will receive 3,000 euros, and the third place winner will receive 2,000 euros. In addition, the best-placed participants will receive a cooperation agreement for a period of three years in which the digital solution will be made available on the digiDEM Bavaria platform (https://test.digidem-bayern.de/). In addition, free membership in Medical Valley EMN registered association over this period will be provided (https://www.medical-valley-emn.de).
Submission Criteria:
The digital solution, with which participants will apply, must correspond to one of the following goals:
Improvement of the care of people with dementia
Support relief for the caring relatives of people with dementia
Enabling the participation of people with dementia and their caring relatives
Supporting volunteers in their work with people with dementia
Motivation of citizens to volunteer for people with dementia
To pass on knowledge to interested citizens
Further Obligatory Requirements:
Solution already operational
High user-friendliness/clarity
Barrier-free access
Compliance to data protection rules and data privacy statement
Providers can apply immediately. Application deadline: November 15, 2020.
Entries received after the deadline will not be considered. The winning concepts will be nominated within six weeks of the deadline.
About the project "digiDEM Bavaria"
The aim of the digiDEM Bayern project is the sustainable improvement of the situation of people with dementia and their caring relatives in Bavaria. Thereby, digiDEM Bayern focusses on digital services. On the one hand, digiDEM Bayern will provide digital services for people with dementia as well as for caring relatives, volunteers and interested citizens. On the other hand, digiDEM Bayern will setup a dementia registry in all of Bavaria in order to get a better understanding of the long-term course of the disease. For this purpose, data about the care of people with dementia and the situation of informal caregivers will be collected throughout Bavaria.
DigiDEM Bayern is a collaboration between the Friedrich-Alexander University of Erlangen-Nuremberg, represented by the Interdisciplinary Center for Health Technology Assessment and Public Health and the Chair of Medical Informatics, the University Hospital Erlangen, represented by the Center for Medical Care Research, and the innovation cluster Medical Valley European Metropolitan Region Nuremberg.
digiDEM Bayern is funded by the Bavarian State Ministry of Health and Care and is part of the Bavarian Dementia Strategy.